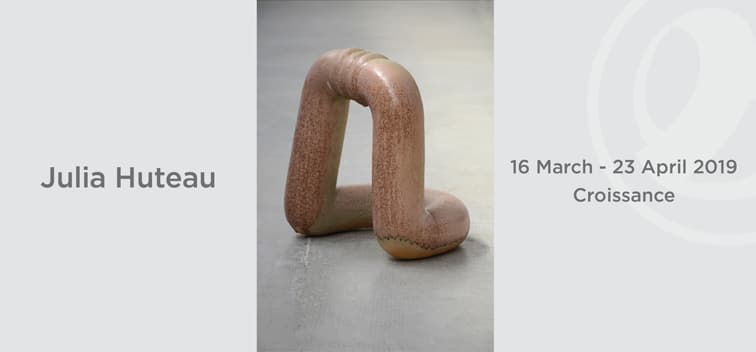 Julia Huteau
CROISSANCE
The volumes I present are shapes and colours made from ceramic materials.
Above all, what interests me most in my work or in life in general is the learning process. I am fascinated by the whole of ceramics, its history, art and science. I continually go back and forth to these disciplines, in line with my needs and desires.
My creative world is made up of questioning, research and multiple choices and selections that ultimately shape my work. I remain strongly influenced by the many subjects that fascinate me, such as Physics, Light and Space.
Nowadays, the placing in space of the forms I create is essential to me. I don't necessarily want to make objects that are stand-alone. I want to consider the emptiness around them so that I can bring them to life, such that the form is not just an object but also a shape in a given space.
I want to continue learning and being able to discover other aspects of art;
Julia Huteau
Exhibition from March 16 to April 23, 2019.
Opening Saturday, March 16 from 6pm to 9pm preceded by a meeting with the artist at 5pm.
Open every day from 11am to 6pm.