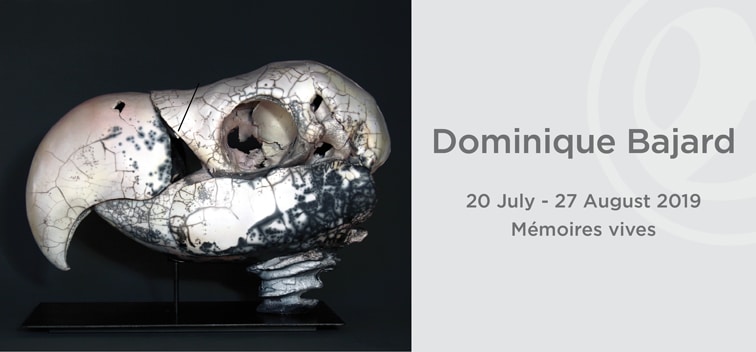 Dominique Bajard
MÉMOIRES VIVES
These skulls, horns, mandibles and jaws, inspired by the originals collected from Dominique Bajard's studio, are modelled in clay, fragmented or in other sizes, revealing more abstract expression: they are a kind of geology of the body, and the multiple orifices where life flowed allow us to catch a glimpse of the void.
The subtle crackled effect from smoke becomes part of the polished and satin-finished clay, reminiscent of stitches on the skin or the memory of script.
Exhibition from July 20 to August 27, 2019.
Opening Saturday, July 20 from 6pm to 9pm preceded by a meeting with the artists at 5pm.
Open every day from 11am to 7pm.