Dominique Legros
Training:
National School of Fine Arts, Bourges. : DNBA, DNSEP
Techniques used:
Smoke-fired clay, polished and crackle-glazed clay.
THE PRESENCE OF NATURE – THE NATURE OF PRESENCE
I gather 'little fragments of nature' coming from animal, vegetable and mineral sources; these small silent witnesses fill up our bookshelves and our memory boxes. These collections of small objects with myriad textures, shells, pieces of wood, pebbles polished by the waves into a variety of shapes, leaves, fossils, insect remains- they all express an life force that intimately touches our senses. The first time our gaze falls upon these things it is devoid of any conceptualisation, we see it clearly, with no intellectualisation or dissection, without judging, comparing and classifying. No reference to our memory, to what we know already.
Then we get back our mental processes, often covering up our feelings and the first reaction to make room for just one argument, the comment. The internal silence and the attention given to the subject/object relationship make visible this energy, emanating from the pieces, in phase with our inner being.
This is a relationship of great beauty, a close bond, intimate, contemplative, with no reference to the past, renewed at each moment. Young children and the children within us still are sometimes able to live naturally in this awareness , and with this direct relationship with things that to other people are without their own 'awareness'. Forever, these kinds of artistic endeavour seem to draw us in a real way into looking for this awareness ourselves,  even if it is forgotten, hidden, like a memory.
Using the tricks of earth, fire, water and air, I create ceramic objects which combine animal, vegetable and mineral. Their unusual shapes invite the spectator to take a new view, silent and non-conceptual, devoid of memory and references to the past.
This is how the undulations on the beach created by wind and water , and the earthed cracked open by the sun, can be 'fossilised' into rock formations; delicate, fragile animal and vegetable structures, even water, can be turned to mineral, outside of time.
Dominique Legros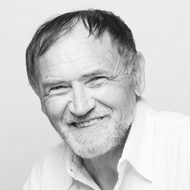 Contact
7, rue de la rouinerie
lieu-dit : Ruelle
18220 AUBINGES.
00 33 (0)6 98 05 06 43
DRFPC : 24180042318
contact@dominique-legros.fr