Dominique Legros
Legros spent 4 years in the workshop of Jean and Jacqueline Lerat at the School of Fine Arts in Bourges. His collections of mineral, plants and small animal fragments have become a repository, a source of materials, textures and forms which inspire his sculptures. With them he seeks to capture states of wet stone, arid earth, waves on the surface of water… The shapes he creates are all curves. Polishing them after firing reveals variations of different surfaces, cracked white shells, glossy blacks, multiple shades of copper oxide colours. The stoneware clay is fired between 1000 and 1200°C and then smoked with a perfect control of the cracking system and the amount of carbon, ranging from pale grey to deepest black.
Nicole Crestou
Techniques used:
Smoke-fired clay, polished and crackle-glazed clay.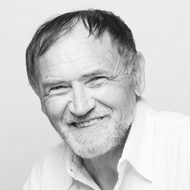 Professional and Raku courses :
www.ceraformation.fr

Contact
7, rue de la rouinerie
lieu-dit : Ruelle
18220 AUBINGES.
00 33 (0)6 98 05 06 43
DRFPC : 24180042318