Christophe Léger
The marvel of a wood firing he attended at the age of 17 led him to the School of Decorative Arts in Limoges, but the mysteries of life led him to planting trees, running a bar and working in a traditional tile factory.
Clay finally caught up with him, and at CNIFOP, he learned the different techniques of the trade.
Christophe set up in his first workshop in Puisaye, but also took part in multiple firings at La Borne.
In 2020, he settled near the mythical clearing of La Borne.
Like every enthusiast of long firing processes, he likes to prepare his clay, spend time in the quarries, glean materials, recycle them and add melting materials.
Making pots is at the basic core of his approach, as well as the utilitarian pieces that he enjoys using in his day to day life.
But his containers break free from their function; they do not grow but they go out into the world. The expansion of patrimonial forms sculpts the space. This former bartender intends to distill the intoxicating vintage of his creation and burn some of the trees he has planted to do it.
Bernard David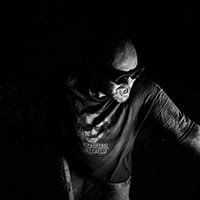 Contact
Les chatelets
5639 route d'henrichemont
18250 Neuilly-en-Sancerre
00 33 (0)6 50 04 48 52