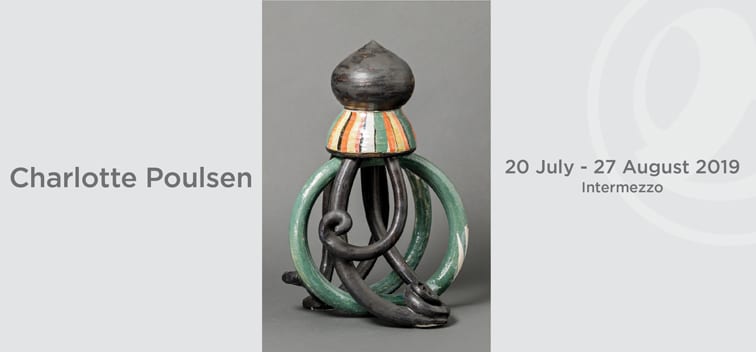 Charlotte Poulsen
INTERMEZZO
The giraffe has been with me for so long.
Wrapped high up, around her long neck with such soft skin, I was rocked from right and left, looking out into the distance.  But especially from above, I had an unparalleled view, down on the world around me.
The vertical line also prompted my gaze towards the air, birds are unleashed.
Change always comes.
A sentence by the Persian philosopher Avicenna stays with me.
When he was rebuked for the sins he had committed in his life, he replied: "You are interested in the length of your life, whereas for me, its width is just as ."
I found myself once again in my element, the same element that had been part of my life in Denmark, sea water.
Two years ago, an octopus came into my workshop, and there it took shape.
It has a wide embrace.
It is graceful, sensual and supple.
It is daring.
It is crafty.
It can express emotions by changing colour,
It can steal way at great speed, but it also knows how to come to rest gently.
It is powerful and gentle.
This imaginative animal intrigues me and for the moment it has captured my attention.
Charlotte Poulsen
Exhibition from July 20 to August 27, 2019.
Opening Saturday, July 20 from 6pm to 9pm preceded by a meeting with the artists at 5pm.
Open every day from 11am to 7pm.